Browser shortcuts: Part 1
BizDev: web browser tips: there are some shortcuts that work in all browsers. Are you a big tab user?
Navigate to the last tab by pressing Control + 9.
Go to the specified tab counting from the left with Control + [number of the tab].
Reopen the last closed tab with Control + Shift + T.
Command (mac)/Control + clicking on a link opens the link in a background tab.
Command (mac)/Control + L to bring the nav bar into focus so you can type in an address.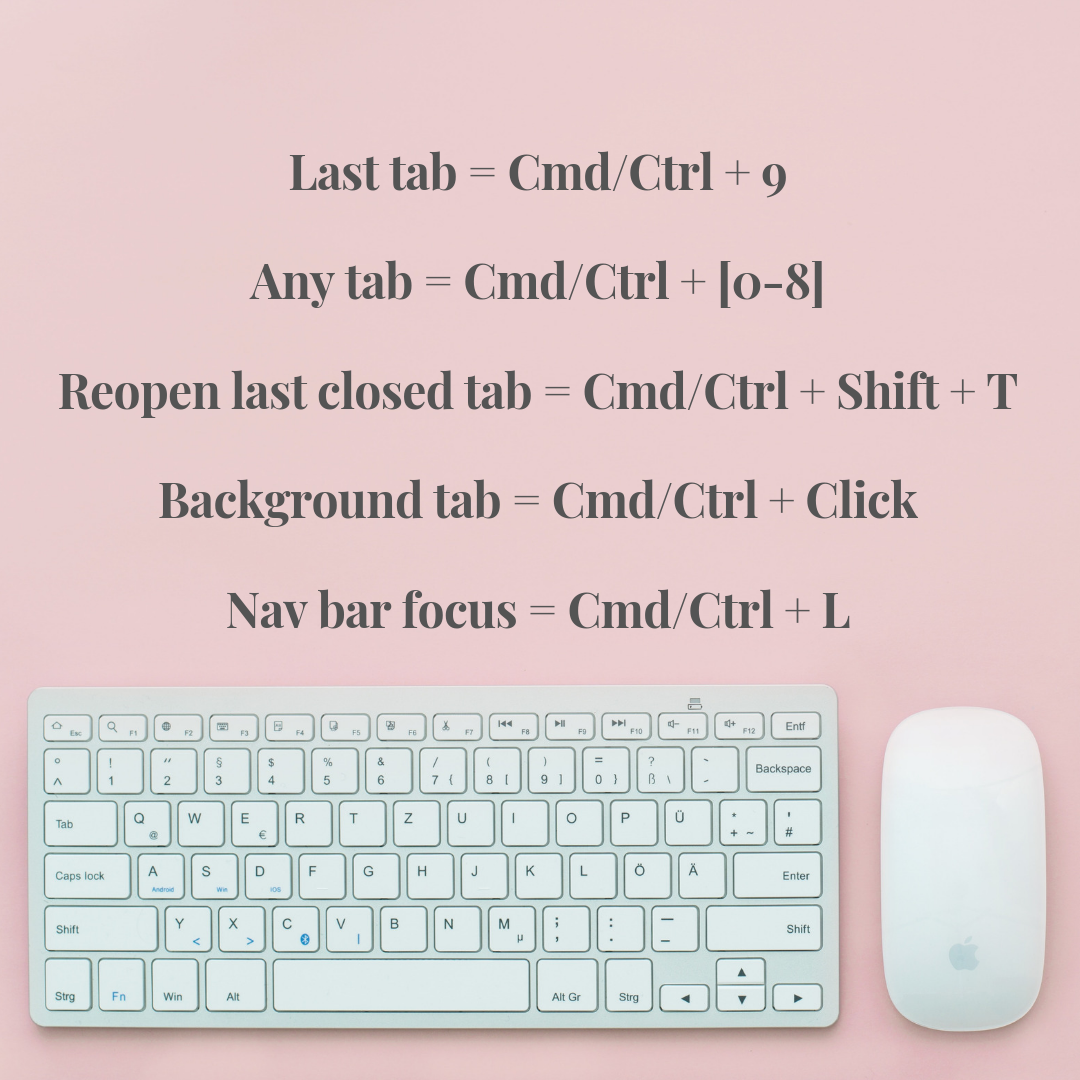 Interested in more browser tips? Check out our part 2 of browser tips